Metafuture is an educational think tank that explores alternative and preferred futures and the worldviews and myths that underlie them. Through presentations, workshops and research, Metafuture helps local and global organizations and institutions create alternative and preferred futures. It is hosted by Sohail Inayatullah and Ivana Milojević.
About Sohail Inayatullah
Professor Sohail Inayatullah /sə'heɪl ɪnaɪʌ'tʊla/, a political scientist, is Professor at Tamkang University, Taipei (Graduate Institute of Futures Studies); Associate, Mt. Eliza Executive Education, Melbourne Business School, and Adjunct Professor at the University of the Sunshine Coast (Faculty of Social Sciences and the Arts). In 2015, Professor Inayatullah was awarded the first UNESCO Chair in Futures Studies.  In 2010, he was awarded the Laurel award for all-time best futurist by the Shaping Tomorrow Foresight Network. In March 2011, he was awarded an honorary doctorate by Universiti Sains Malaysia, Penang. He received his doctorate from the University of Hawaii in 1990. Inayatullah has lived in Islamabad, Pakistan; Bloomington, Indiana; Flushing, New York; Geneva, Switzerland; Kuala Lumpur, Malaysia; Honolulu, Hawaii; and currently resides in Mooloolaba, Australia.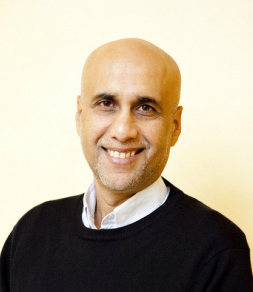 Inayatullah is the Editor-in-Chief of the Journal of Futures Studies and on the editorial boards of Futures, Prout Journal, East West Affairs, World Future Review, and Foresight. He has written more than 350 journal articles, book chapters, encyclopaedia entries and magazine editorials. His articles have been translated into a variety of languages, including Catalan, Spanish, Urdu, Hindi, Bengali, Italian, Japanese, Russian, Indonesian, Farsi, Arabic, and Mandarin. Inayatullah has also written and co-edited twenty-two books/cdroms, including: What Works: Case Studies in the Practice of Foresight; CLA 2.0: Transformative Research in Theory and Practice (2015); Questioning the Future: Methods and Tools for Organizational and Societal Transformation (2007); and, Macrohistory and Macrohistorians: Perspectives on Individual, Social, and Civilizational Change (1997). Forthcoming in 2016 is Asia 2030: The Rise of Women, the Rights of Robots, and the Emergence of Post-Capitalism. [Longer Bio] [Full CV]
About Ivana Milojević
Dr Ivana Milojević /'ivana 'milɔɪevitʃ/ is a researcher, writer and educator with a trans-disciplinary professional background in sociology, education, gender, peace and futures studies. Since the early 1990s, she has delivered speeches and facilitated workshops for governmental institutions, international associations, and non-governmental organizations.
Born in the former-Yugoslavia, she is a dual Australian and Serbian citizen who currently (2016-2017) resides in Brunei Darussalam, where she coordinates the Brunei Futures Initiative at the Centre for Strategic & Policy Studies – a government funded think-tank. Prior to that, she has been Visiting Professor at the Center for Gender Studies, University of Novi Sad, Serbia (2008-2017), Visiting Professor at the Graduate Institute of Futures Studies, Tamkang University, Taiwan (2015) and an Adjunct Professor, Faculty of Arts and Business, University of the Sunshine Coast (2009-2016). She obtained her PhD in Education from the University of Queensland, Australia in 2003.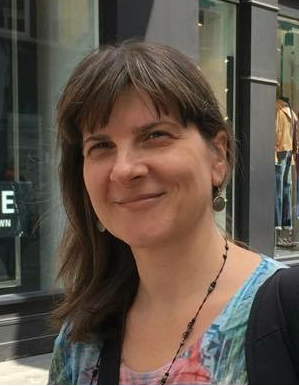 Milojević is the author of over seventy journal articles and book chapters, as well as the author, co-author and/or co-editor of a number of academic books. These include: CLA 2.0: Transformative Research in Theory and Practice (2015); Breathing: Violence In, Peace Out (2013); Alternative Educational Futures: Pedagogies for an Emergent World (2008); a special issue of Futures on Feminism/Gender (2008); Neohumanist Educational Futures: Liberating the Pedagogical Intellect (2006); and Educational Futures: Dominant and Contesting Visions (2005, reprinted  in paperback format in 2011). She has also co-authored two books in Serbian: Ko se boji vuka još? Moćne priče za pametne i odvažne [Who Is Afraid of the Big, Bad Wolf? Awesome Stories for the Courageous and Curious] (2012) and Uvod u rodne teorije [Introduction to Gender Theories] (2011).